What if physiotherapist exercises were to be fun and engaging? What if children could train at home?
 The Wearable Breathing Trainer (WBT) was my Bachelor Graduation project in which I developed the interaction between child and the WBT. 
By now, the Wearable Breathing Trainer is a research project at the University of Twente where I am involved as an interaction designer.
Interaction Design | UX | Co-Design | Service Design | Video | Research
Dysfunctional breathing (DB) is a breathing disorder with symptoms like for example predominant upper chest breathing patterns and vocal cord dysfunctions. Children with DB can re-learn a normal breathing pattern. This requires multiple sessions with a physiotherapist and a lot of practice. And that is not always motivating and fun!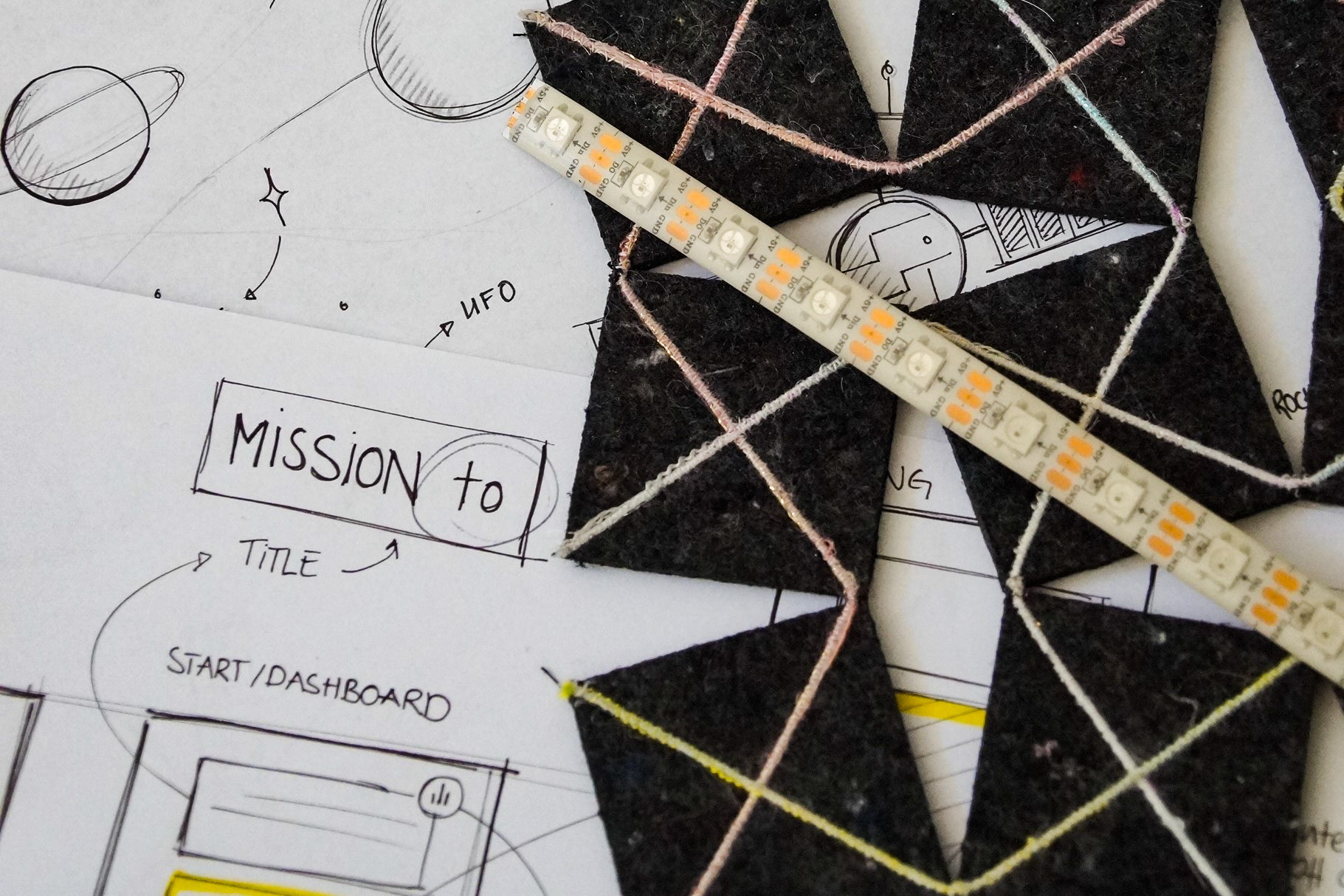 The WBT is designed to support self-management and to motivate children to practice. The WBT vest signals respiratory parameters, detects and analyses respiratory disorders and provides real-time feedback to the child in form of haptic and visual cues. Therefore, the vest uses sensors, a robotic textile and LEDs. An accompanying mobile application facilitates engagement and motivation for the child by showing progress and giving rewards in form of gaming time. ​​​​​​​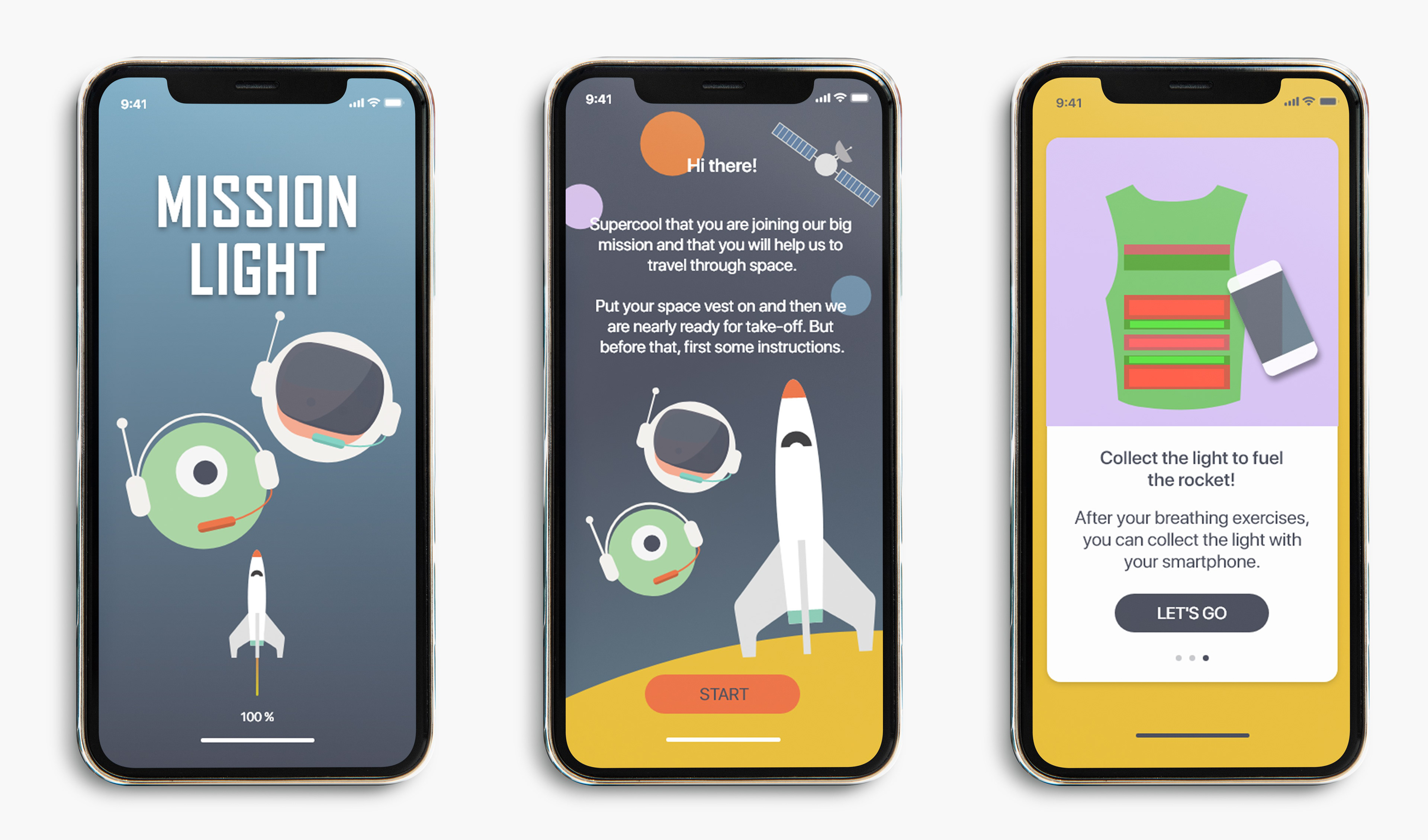 Within the ongoing research project, my focus is on the interaction between the child, the WBT and the conceptual UX design of the application. In order to better understand the user's needs , I conducted a co-design session with children. The co-design session was aimed to inform the design and interaction of the WBT and the application. Currently, I elaborate the different touchpoints of the child, the WBT and a health professional by developing use scenarios and an user interaction journey.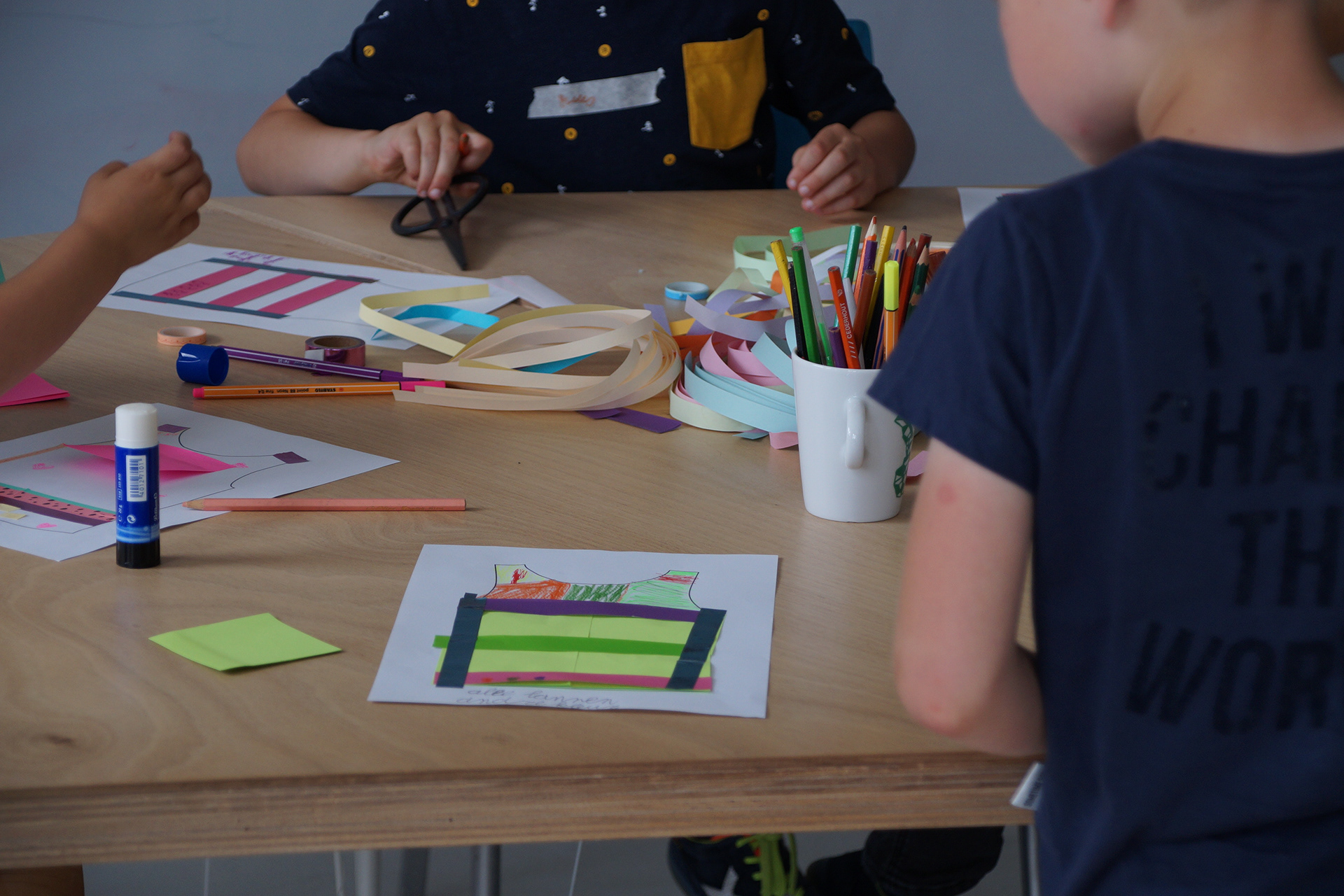 This project moves care closer to home by connecting (wearable) electronics to healthcare professionals (e-health). This more general development is relevant for the target group: in the standard current care, children with dysfunctional breathing interact regularly with healthcare professionals in hospitals and labs. Moving care (in this case monitoring and coaching of breathing) will benefit this target group and will invite them to regularly train with confidence while having fun.

​​​​​​​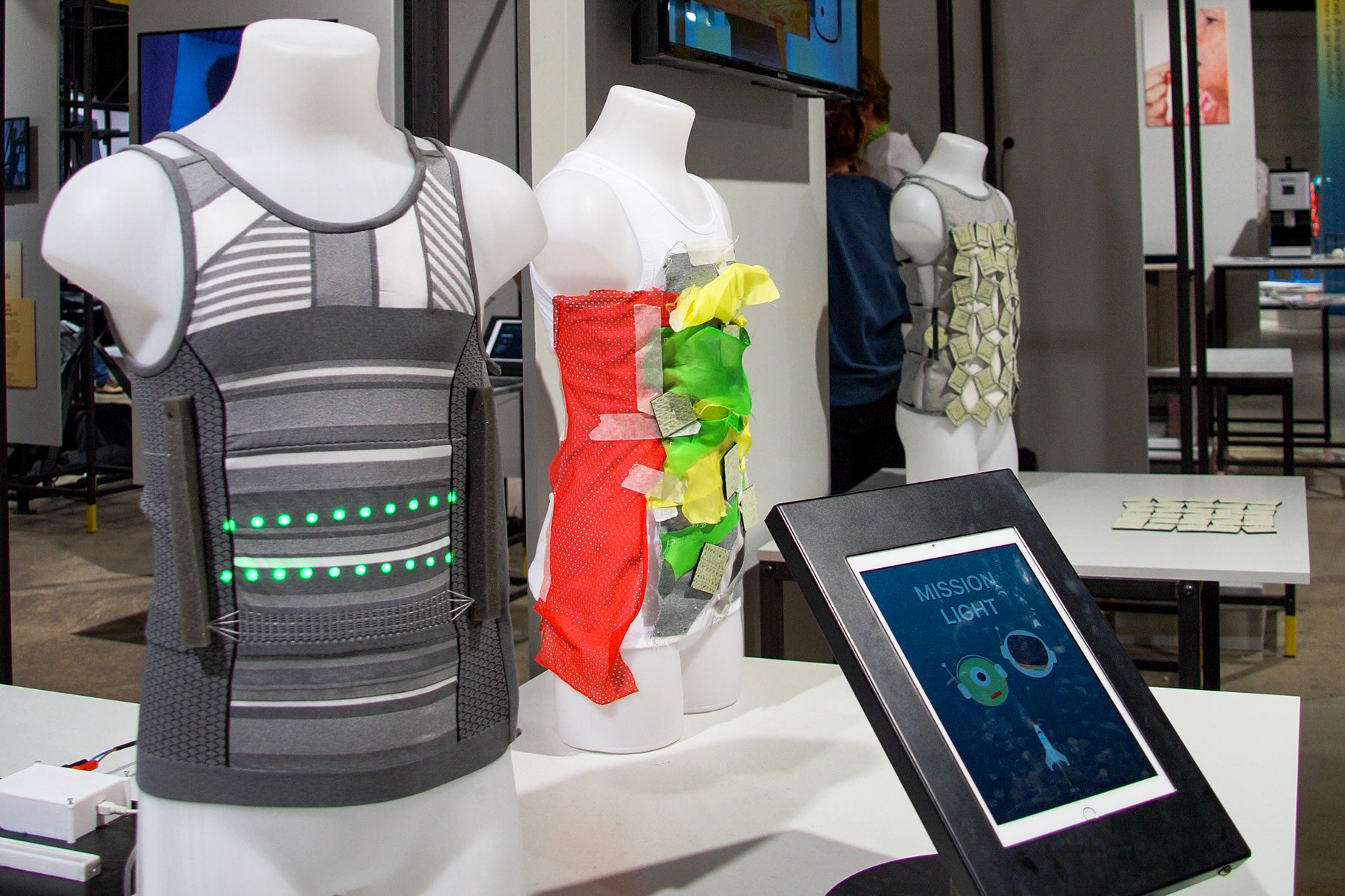 The project was on display at the Dutch Design Week Design United exhibition 2019. Here, I was responsible for the exhibition set-up of the project and the project film.
As this project was individual, I learned a lot about myself and how to push my own boundaries in order to find the best possible solution. Furthermore, I learned in the course of this project that a theoretical foundation is of course a good starting point. However, it can not replace user testing and the involvement of real users.